It has been widely reported that on November 15, Russia launched about 100 missiles into Ukraine, in a fourth wave in this series of attacks, striking critical infrastructure in many major cities ("Kyiv as well as in Rivne, Zhytomyr, Lviv, Khmelnytskyi, Dnipropetrovsk, Poltava, Vinnytsia, Odesa, Kirovohrad, Cherkasy, Volyn, and Kharkiv oblasts").
Our network server sensor system detected the largest loss of servers we've seen yet: 62,798 servers going offline, or 45.6% of the country's total detected server infrastructure.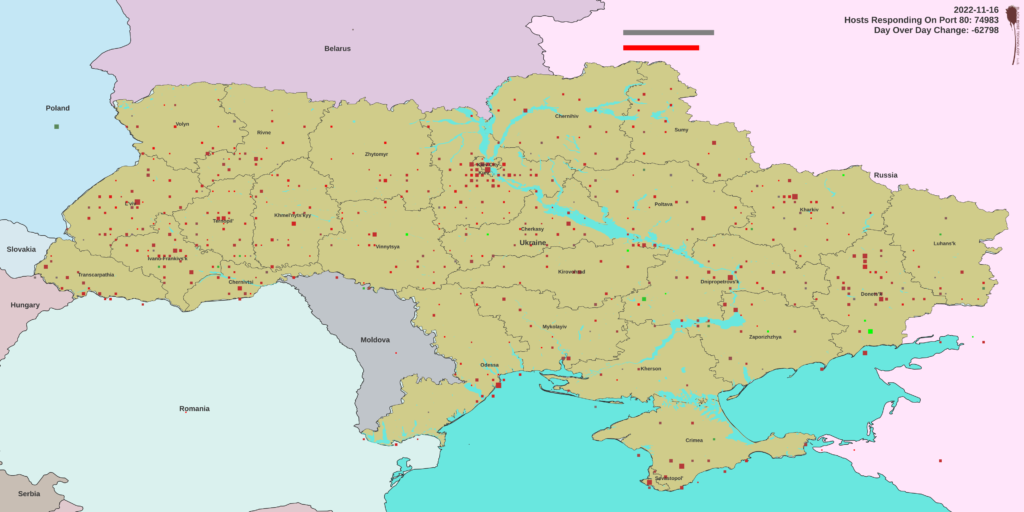 The third wave of this series of missile attacks (31 October) had a moderate  impact by typical daily norms, though a small fraction of the impact of the Oct 22ⁿᵈ & especially Nov 15ᵗʰ attacks with 6,007 servers going offline.  Reporting indicates this wave mostly targeted Kiev, and while the Kiev region hosts most of the country's detected servers, the limited scope of the attack seems to be reflected in the measured data.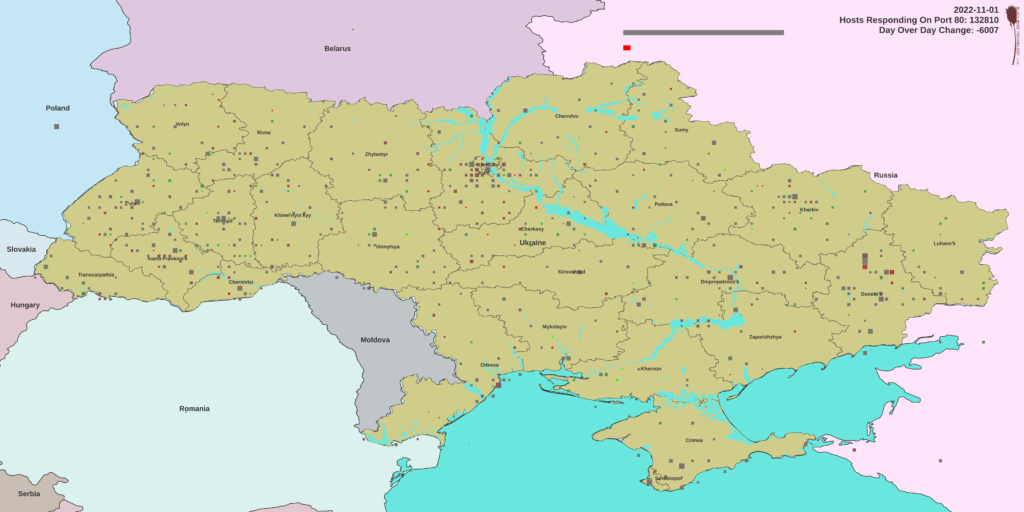 The second wave (21–22 October) of attacks caused significant outages as measured by our monitoring with 28,175 servers going offline, substantially higher than expected indicating a major event. The measured results appear to be consistent with reporting on the impact to the energy infrastructure.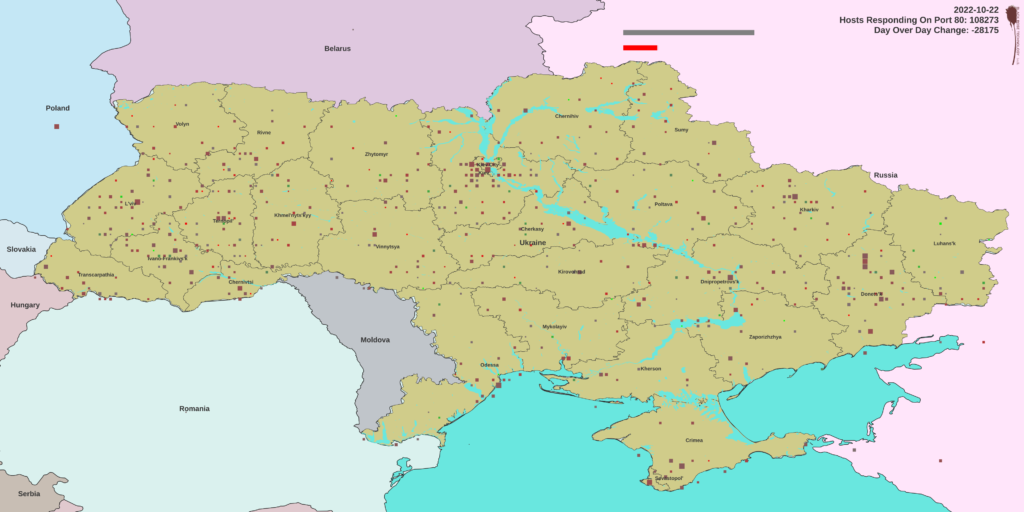 The first wave, (10–12 October}, did not seem to cause a statistically significant impact on the Ukrainian server infrastructure with only 1,739 servers going offline, despite being reported as wide-spread. The temporal distribution of the attack likely enabled ongoing service restoration, reducing the detectable impact. The cumulative toll on the infrastructure may also contribute to later waves yield more significant impacts on the national digital infrastructure.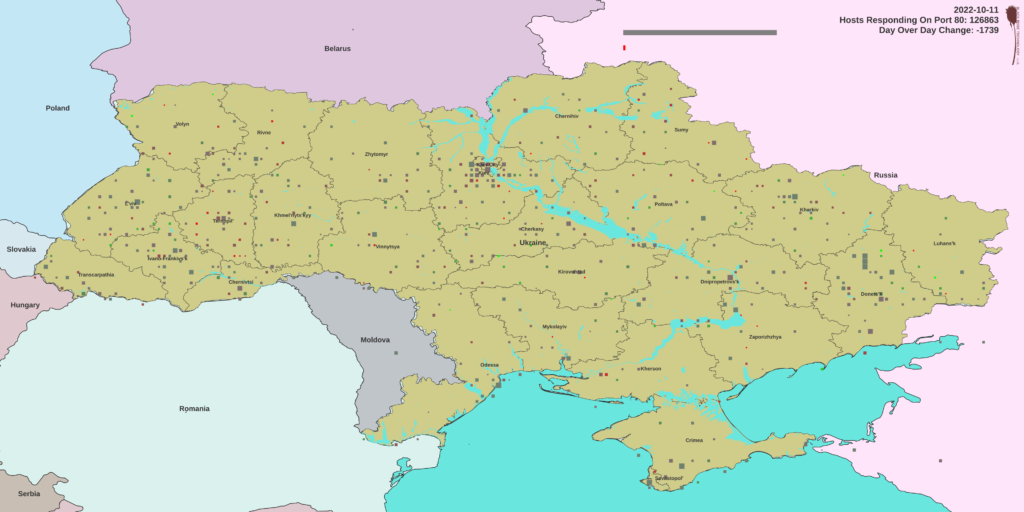 Monitoring is ongoing and daily updates are at  https://brt.llc/ukrainian-server-survey-updated-daily/